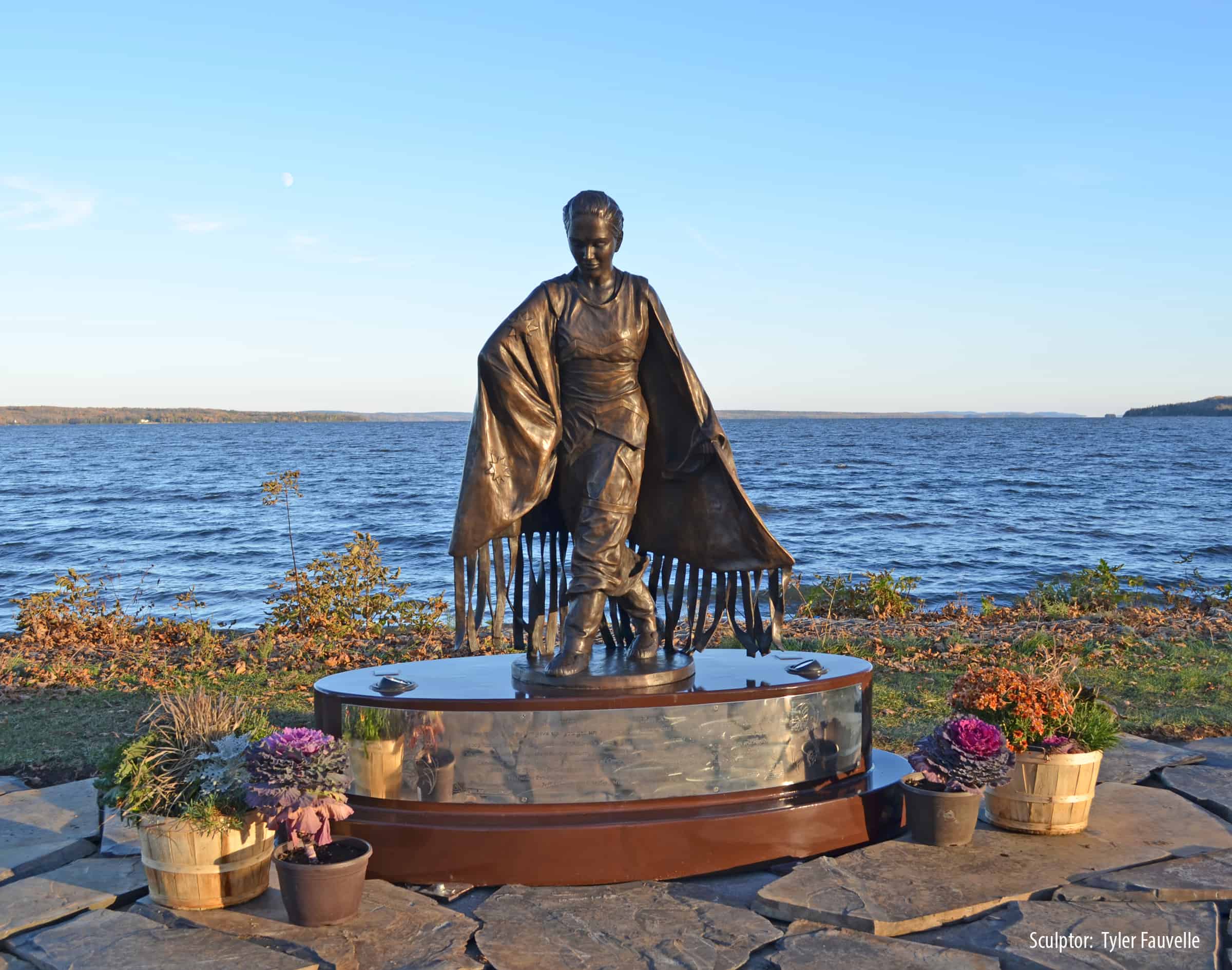 Public art is an important part of ensuring diverse women's accomplishments are, quite literally, set in stone.
Did you know there are dozens of landmarks across Canada that recognize strong women from our country's history?
Some celebrate the progress we've made, while others are a reminder of the work we still have to do.
Add some feminism to your summer plans by visiting one of these landmarks in your province or territory – or planning a road trip to see them all!
Spirit of the Beothuk – Boyd's Cove, Newfoundland and Labrador
This life-sized bronze statue recognizes the Beothuk woman Shanawdithit, likely the last of her people. She recorded detailed sketches and accounts of Beothuk history, culture, and traditions. Without her work, much of what we know about the Beothuk people would have been lost.